June 26, 2010 at 3:30 pm
#47635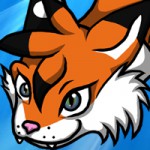 Kat Aclysm
Keymaster
Sephiroth raised his head, finally glancing back at her. Only for a moment though, as he sighed and turned his attention away once more.
"You don't have to do that just to keep me sated," He said in a low voice. "I will get by on my own without assistance. I will also grow out of it eventually. Just ignore it and it goes away."
He let out an awkward sigh, not enjoying the topic very much any more.