July 5, 2010 at 4:22 pm
#47883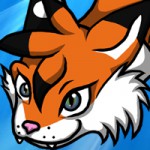 Kat Aclysm
Keymaster
Sephiroth shrugged his shoulders as he washed his hair off. He was more interested in getting clean quickly and getting out again as fast as possible. He was somebody who worked off efficiency afterall.
"Does it matter?" He asked, dipping his head back to wash soap out of his hair. "Food is food. Eat it and be done with it."
He began washing off his hands and torso after he finished with his hair.