July 4, 2010 at 8:01 pm
#47865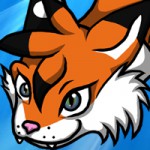 Kat Aclysm
Keymaster
Sephiroth gently lowered the female into the tub when the water was placed in the bottom so he could rinse her off and clean her properly. He was being overly gentle and cautious as he did this, mostly because he had never done it before.
"Bring the other one over here too."
The baby dragon in Seferia's jaws went quite limp when he was picked up. Maybe it was instinct, but he somehow knew not to move.