June 30, 2010 at 4:04 pm
#47751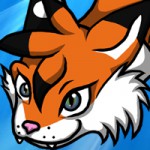 Kat Aclysm
Keymaster
Sephiroth made his way into the abandoned camping grounds, glad that their day's worth of travel was over. He moved over to a clearing with Seferia and unrolled the tent, beginning the process of setting it up. He had done it so many times now, he could do it blind… or in his sleep. If somebody had told him that the tent had fallen down in the night and he had 'sleepwalked' to put it back up again, he would not be surprised.
Once it was up, he left his lesser important things outside and moved into the tent, unrolling the sleeping mats.
"Do I want to stay this way?" He frowned in confusion. "I suppose so…" He thought about it. It was bad enough transforming into the feline. He didn't particularly want to go through that again so soon. Being a cat also had a major upside – his hormones were not pestering him to go check out the ladies or get involved with said ladies either.
He shook his head finally. "I want to stay like this for now. I can decide what to do in the morning."