June 30, 2010 at 7:21 am
#47745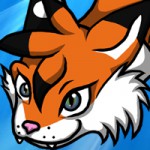 Kat Aclysm
Keymaster
Sephiroth wrinkled his nose again as he glanced back towards the area where he had seen the water faucets, but slowly nodded in agreement.
"If it wasn't for you," He said quickly, "I'd probably be dehydrated or already sick."
He took the lid off the water-canteen and sipped the contents for a moment. Some of the water dribbled down his chin because he wasn't used to drinking as a feline just yet. The water tasted like dissolved minerals and somewhat metalic but Sephiroth didn't care and and just continued to drink until his thirst was quenched.