June 30, 2010 at 6:20 am
#47739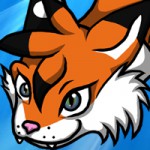 Kat Aclysm
Keymaster
Junk. Junk. More junk. There was a loud plastic squeak as Sephiroth stood on a squeaky toy. He openly frowned as he stumbled over it, and continued to walk through the rubbish scattered across the floor in the new shop he had just stepped into.
He picked up the squeaky toy and checked it over. It appeared to be a dog's chew toy. He turned it over in his hands before pocketing it – deciding that it might come in handy one day. There was nothing else in the shop he could use. Most of the things on the floor were discarded food wrappers and unusable junk from squatters who must have lived there at some point.
The feline was quite dissapointed as he exitted the shop again with the squeaky toy in his pocket, otherwise empty handed.