July 24, 2010 at 12:27 pm
#15102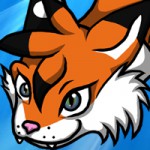 Kat Aclysm
Keymaster
Rhyderi lowered his head at Seferia's apology. It didn't help his mood any, and at the news the screaming from his little brother was renewed. He patted the spikey-haired younger elf on the head and tried to push him off his arm.
"Go do something with yourself." He suggested. "Play with something. Eat some food. Go to sleep. I don't know…."
"I WANT TO GO HO-OMEEEEE!!" Kalysto wailed, raising his head to begin wailing anew. He was quite tired out by now though, and looking tired.
Sephiroth hissed. "God damn it…" He watched Seferia with Noemi for a minute, then picked up a remote control, thrusting it towards the younger screaming elf. "Shut up and watch TV." He ordered, flipping on some cartoons. "Now. We have nothing to do until they finish in there, so make the most of this time."
Kalysto ignored him and continued to scream, coughing occaisonally as it hurt his throat.