July 21, 2010 at 3:08 am
#15100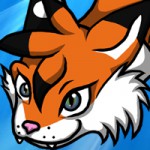 Kat Aclysm
Keymaster
"What were you doing on an underdeveloped world?" Sephiroth shook his head. He couldnt possibly think of anything that anybody could gain from a lesser civilization. The silver haired youth glanced over at the elves with an air of disdain, grunting.
"I have to take care of them?" He grunted aloud, not seeming to care if they could hear him. "Why me?"
He watched Seferia lead Noemi away and sighed. "Well, I'm stuck with you now." He said to the children in front of him. "What do you want to do? We have many… things you can entertain yourself with."
Rhyderi flattened his ears against his head, thinking that this taller grey-haired male without any pointy ears at all was very stupid and ignorant indeed. His grasp upon the common language was good so he wasn't uneducated, but his entire demeanour was strange to him.
"I think we would just rather go home, sir." The strawberry-blonde youth stated very politely. "It wasn't much of a home to go to I admit. But it was safe and quiet."