August 18, 2010 at 5:36 pm
#47101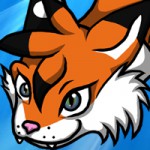 Kat Aclysm
Keymaster
Sub Lt. Kalysto pondered Noemi's words for a brief period before finally sending her another slew of messages as he discovered things.
"If your programming is going bad, do you want me to deactivate your implant cores entirely? You would still have access to the memory files, but if the cores are deactivated… your grey matter would have to all the thinking and processing work. Not that something like that would be hard for somebody like you." He grinned, amused.
"I don't know if you know this or not, but I'm reading the instruction manual that came with these implants. Your access code was like… opening Pandora's Box, literally. Everything is nicely laid out inside and neat for us to work on without any hinderances. I guess they didn't count on their security being broken one day. They should have known who they were dealing with."
"Stupid idiots… we're like kids. They made rules, and we broke them."
"Your brain doing work, though… Noemi… do you want it that way? It looks like they shut your implants down when you're asleep, three times a month." Came the next comment. "To stop your mind matter from going into atrophy."
General Sephiroth made no protest at all when he was laid down. He made a few sounds and mumbled about his food and the fact that he was still hungry, but he was silent moments later once the implants were shut down.