August 18, 2010 at 5:20 pm
#47099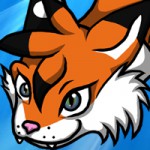 Kat Aclysm
Keymaster
Sub Lt. Kalysto began to work. He grumbled slightly at the things he was already encountering, and then began to rearrange things, reprogramming the implants.
"I have to take all three of them offline. You may as well put him to bed for the evening and get his active mind to sleep. With the amount of fixes and patches over his personality cores, this is going to take at least seven hours."
He sighed. "If you want yours fixed, I can probably do that too."
General Sephiroth grumbled in protest. But didn't say anything further.