August 17, 2010 at 2:37 am
#47069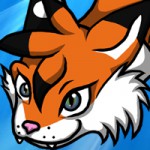 Kat Aclysm
Keymaster
Sub Lt Kalysto raised a brow at Captain Noemi and pointed to the dragons. "I finished all three of them hours ago. All I'm doing now are tweaks on the software. Making it better. It's been operational since it was installed." He shrugged. "But I can wrap that up." He began finishing off his current work and handed the device to Captain Noemi.
"Download the programming files onto your implants. Then you can remotely control the things from the air." He waved a hand and stepped onto one of the other boarding ships. "See you."
General Sephiroth was silent for most of the journey back. He folded his arms and was quiet, sighing when they were finally in Noemi's quarters.
"I don't even know what to say to you right now." He grunted.