August 14, 2010 at 2:57 pm
#47004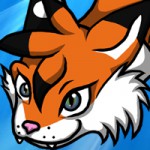 Kat Aclysm
Keymaster
Sub-Lt. Kalysto glared heavily at Desiree and picked up the screwdriver, snapping off the end to make sparks come out of the base. He waved it at her, brandishing it like a weapon.
"Shut up, shut up, shut up!!" He yelled. "Stop talking to me in my head and then tell me you're not trying to talk to me! You ARE!" He growled. "You're talking to me inside my head, and my name is Kalysto! Stop fucking with me, woman!"
Rhyderi had already stepped over once he heard the commotion and raised voiced. "Put that down." He said simply, eyeing off the device.
Kalysto grumbled. *"Desiree, I'm supposed to be working, huh? I'll come over and see though…"*