August 11, 2010 at 5:31 pm
#46948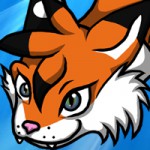 Kat Aclysm
Keymaster
Sub-Lt. Kalysto smirked with happiness as he watched Rhyderi moving around. "Ah yes, I know this dude. I can speak his tongue. And if he's a double of my brother, then he'll definitely be happy to see me." He nodded at Jenna and Sephiroth, looking confident. "I'm sure of it." He moved across the dock and waved to the Paladin.
Rhyderi stopped, raising his brows at the dimensional clone of his brother. "Hello there. Can I help you?
"Sinu a'manore, annar,"** Sub-Lt Kalysto stepped over to him and grinned openly. "Dur shar neph'o diel shano. Lo tal eraburis do? O al shar ala talah mush asto're bandu. O aman ishura tal."** He moved to put a hand on the other's shoulder. "Eburi an ri t'as'e anar dal'dieb, dur no adore alah do aman thera alshar."**
Rhyderi stared back at the Sub-Lieutennant like he was insane. "I suggest that you don't touch me again."
"A day?" Sephiroth asked Jenna, glad to receive any and all attention he got from her. He watched her gaze and gave her a rather smug grin. "I managed to appeal to that technologically advanced group in your research notes. They're going to fix Kether in exchange for their freedom from their authority. Apparently, it wasn't very good to them."
---
** Greetings to you, brother,
** You look rather sexy today. Do you remember me? I am your hot lover from another world. I have missed you.
**Allow me to fondle your buttocks, for it would make me very happy indeed.