August 6, 2010 at 6:40 am
#46828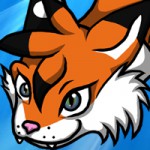 Kat Aclysm
Keymaster
Sephiroth nodded his head. "He is being unreasonable. Either that or he is intimidated by me and wants to hold his argument without losing. Either way it is a bad way to resolve things." He teleported a clipboard from his desk at work, dropping it onto the table in front of him.
"Be firm on whom you want to invite." He suggested. "And stick to it." He waved a hand to her. "I can write down your list, and then revise it over with your mate. This is the best way of doing things because it is on paper for all to see."
Kalysto crept into the kid's bedroom and stood in the doorway, speaking softly so as not to abruptly wake anyone up.
"Hey." He said calmly. "Either of you awake? Want to get up for a while?"