August 5, 2010 at 5:47 am
#46804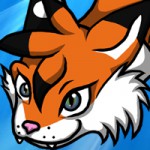 Kat Aclysm
Keymaster
Kalysto sighed, "Honey-blossom, by the time I'm three hundred years old I will have a long beard, greying hair and probably enough magic base to set the island on fire with a snap of my fingers." He chuckled as she sat down next to him.
"Well, see this? I'm counting out money. I'm making piles of 1000 gil with the gold coins, and the silvered loose change will need to be sorted also, but that will take more time. I'm basically making 1000 gil piles." He reached into his bag to pull out small sacks. "Put 1000 gil in each of these. I'm going to deposit some in the bank. Then I'm going to hide some in the house in case we ever have a rainy day."
Sephiroth stayed rather still as Jenna stripped him. He began to make a weak purring sound after a time, finally attempting to forget his down mood. While not shelved, he tried to not let it bother him.