August 4, 2010 at 4:45 am
#46776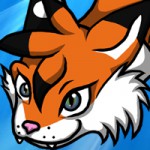 Kat Aclysm
Keymaster
Sephiroth looked back at Jenna, though his expression was anything but pissed off. He made a weak pathetic sound before returning his attention to the wall again, his noises the only form of comunicative sounds he was making right now.
*"I will let you know."* Zach sighed. He nudged Xelong. *"Come on, boy."*
Meanwhile, Kalysto had finally come home for the day, carrying a large sack of seeds and his box of takings for the week. He set both on the coffee table in the living room, and then began to sort through the coin-pile, mumbling about how much there was.