August 3, 2010 at 5:45 am
#46766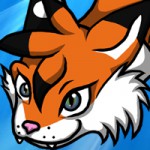 Kat Aclysm
Keymaster
Sephiroth scowled. "Ah, then excuse me for what I am about to do." He closed his eyes, focussing his attention around Zach's energies. After a brief period he teleported both the male and his dragon to the floor of the living room, and folded his arms.
"I have things to do. Don't waste my time." He pointed to Jenna. "Brief us on how to properly care for the new youngster."
Zach rubbed his head, looking particularly unhappy. The bowl of meat scraps he had been carrying were scattered all over the floor.
"Sheesh… how hard can it be? Just be attentive… set your alarm clock every four hours and feed him. Keep him nearby… um… that's about it."