August 1, 2010 at 4:57 pm
#46738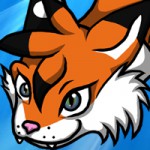 Kat Aclysm
Keymaster
Edgeworth was used to Dimitri doing these sorts of things by now and allowed him to do as he wished while on his break. A cup of rather strong dark-red rooibos tea sat beside him at the desk and he sipped on it occaisonally, complaining to himself about the rather cheap flavour of the brand.
He had made some progress in his work and finally acquired the building in the North. He was waiting for an inspection of the place any day now, and so had some free time for once.
The male glanced over at Dimitri finally, picking up a piece of scrunched paper to toss at him.
"If you are going to sleep for the rest of the day, you might consider going home."