August 1, 2010 at 6:10 am
#46722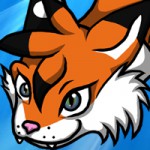 Kat Aclysm
Keymaster
Sephiroth watched Desiree carry the youngster away and glanced across the table to Milena. He raised eyebrows at her in slight curiousity, lowering them again a moment later.
"So…" he began, pondering a way to start conversation with such a young creature. "Did you enjoy your food?"
Milena just silently stared back at him and reached over to paw at Sephiroth's plate, wanting to lick the crumbs off. Sephiroth obliged once he had worked out what she wanted. He watched the young-hybrid lick the plate clean and he shook his head as he waited for Desiree to return.