July 29, 2010 at 1:51 am
#46664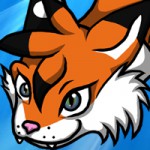 Kat Aclysm
Keymaster
Sephiroth was still reading the menu when Orpheus made his statement. He did nothing more than react with a slight flinch at first. Then he slowly set the menu down and glanced over at the kid, a dissaproving scowl slowly growing on his features.
"Not at all." He replied finally.
Milena chewed on the edge of her menu after licking a picture of pancakes.