July 27, 2010 at 6:29 am
#46646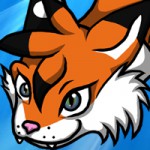 Kat Aclysm
Keymaster
Sephiroth peered over the desk, glancing down at the young halfling. He made a vaguely amused sound and began to sort through his cards again, though this time he actually had half an idea of what he was looking for.
"I think we have had our meal decided for us." He took out a card from the box. "Excuse me for one moment." He dialed the number on the card, peering over the desk again. "Hello. I would like to reserve a table for four. Yes. Yes. No. When? Within the next fifteen minutes. Yes… yes. Understood." He hung up. Then he picked up the phone again and began to dial another number, calling for transport.
Whether of the phone calls were necessary though was the real question. In actuality, Sephiroth just wanted to feel important.