July 22, 2010 at 2:49 pm
#46570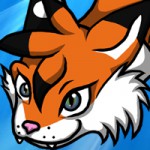 Kat Aclysm
Keymaster
Zach watched Jenna closely, choosing his next set of words very carefully indeed.
*"He doesn't have to know. Nobody does… I can do it, and leave no paper-trails behind."* He gave Jenna a very serious look.
*"Do you want this kid to have a shot at a semi-normal life? The original purpose of the Jenova cell injections were to enhance. They repair, they renew, they improve."* He sighed. *"Now, consider this infant. You can see the scans as well as I can. Do you want him to develop naturally with his problems, or do you want Jenova cells to improve him and give him some semblence of normalcy?"*
He folded his arms.