June 14, 2010 at 5:59 pm
#46090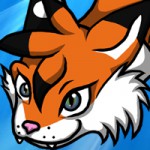 Kat Aclysm
Keymaster
Now that Kalysto has moved his plantation of various medicinal and cooking herbs and spices off the property and has employed multiple people to help him maintain and farm it, he seems much less stressed out. He spends more and more of his time in the dark-room of the house concocting away on new potions and elixers, sometimes with explosive and hilarious results. Today he is working on a massive batch of invisibility potions due to the fact he is out of them and they are good sellers. He has also finally enrolled Milena into a Daycare both to get her out of the house, and to socialise with others.
Sephiroth has switched between his work, his home, and Jenna. He keeps an eye on her most of the time when he is not ordering the army around. While he wouldn't impede her from doing most of her daily activities, he acts a bit more like an overprotective parent in restricting her from doing certain things like leaving the house.
Edgeworth keeps himself busy by doing his job. Although it would look rather funny as a 13 year old working at a proper desk job, he doesn't seem to care. He doesn't press Dimitri at all about his feelings and they may even appear outwardly inconsequential to him.