July 15, 2010 at 5:39 am
#46452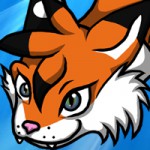 Kat Aclysm
Keymaster
Edgeworth drummed his fingers on the desk as he pondered how best to set up a police department on the island. The President had already informed him that it would interferre with his existing operations, but Miles couldn't help but feel that the island would be better off with a proper police district instead of an army keeping the peace. Even if it were a small contribution, it would keep the populace safe while the army was off at war doing what it was supposed to be doing.
He didn't notice the time either, the only window in his office was tightly drawn shut. Edgeworth would have continued to work even if the world was on fire right now.
Sephiroth walked along at a more casual pace to the cafeteria. Once in the doorway, he kept watch. If anyone should tell Seres off for 'stealing food', he would tell them off. He folded his arms and kept guard while she went to work.
"Make sure you pick out vegetables." He spoke firmly. "I don't care if you don't like them, or the others. They make up an important part of the diet."