August 28, 2010 at 7:59 am
#47251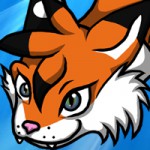 Kat Aclysm
Keymaster
The old male grumbled to himself for a few moments, finally sighing, admitting defeat. He picked up the bag of seeds and slid the vial across to Seferia, raising the bag of seeds to ponder if the trade had been really worth it or not.
"If these turn out to be some common plant," He growled. "I am going to report you to the city guards for scamming me. We're trying to run a business here. Times have been hard. Dishonesty helps nothing."
Kalysto briskly walked away, grinning. He wasn't about to hang around now that Seferia had what he wanted.