August 28, 2010 at 5:52 am
#47245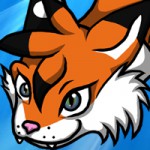 Kat Aclysm
Keymaster
Kalysto hissed at Seferia, tensing as some guards walked past his location, one of them eyeing him off because of his strange posture. He stood upright and glared at them, forcing his Fel-magic to make the glow in his eyes brighter. When they left he relaxed again, smirking.
*"Don't fuck this up. I really need that vial. There's nothing else that will carry what I need."*
---
"I feared that it was going to become difficult, for a while." He admitted with a frown. He shrugged it off quickly and moved over her, beginning the task of removing the rest of her clothes. He propped himself up with one arm while the other got to work, making the rest of him quite accessible should Noemi want to do the same to him.