August 25, 2010 at 6:27 am
#47211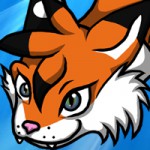 Kat Aclysm
Keymaster
Kalysto frowned openly at Jenna's comment. "We best be keeping away from the Magisters then… they are the definition of 'one hell of a magic user'… all of them." A deep scowl came across his face. "Besides, fuck them anyway. Stupid stuck up pompous bastards."
He flicked an ear as he dismounted and walked into the city, stepping over some fallen stone-bricks.
"Geez. With the way I'm talking you must think all Sin'dorei are pompous stupid stuck up bastards, huh?" He paused, thinking about that statement. "Well, shit. They kind of are."
—
General Sephiroth sighed, clearly growing unhappier with the conversation by the minute.
"Toughness has nothing to do with blood-alcohol." He shook his head. "As much as any other soldier would like to disagree with my statement."