August 25, 2010 at 2:04 am
#47195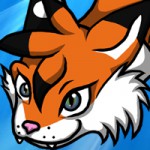 Kat Aclysm
Keymaster
Kalysto grumbled as he waited for the Zepplin to arrive. "Hey, don't dump on everything you see, OK? Just because it's different, or even… archaic… it doesn't mean that it's not functional. It works. And its a hell of a lot better than what it could be." He flicked his ears back as far as they would go.
"Without this shit around, I'd already be dead."
---
General Sephiroth raised his brows as the Captain ordered an entire bottle of bourbon. When the waitress walked away, he leaned across the table, speaking to her in a low voice.
"You're kidding. Right?" He narrowed his eyes at her, then leaned back in his chair, shrugging it off, grinning once more. "You didn't even ask for a shot glass."