August 21, 2010 at 5:15 pm
#47145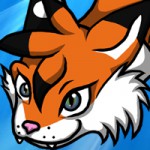 Kat Aclysm
Keymaster
General Sephiroth took one look at the work paper and flicked it back onto the desk in front of Noemi. "Heh. I'll let you deal with that kind of crappy work." He grinned, knowing all too well just how terrible of a joke he had just made. His face quickly fell though, when Noemi mentioned the name 'Kut-Ku'.
"Feed that horrible abomination? Why do you still keep it around?"
—
Kalysto continued to mess around, packing up the rest of what he thought he would need. He moved over to Desiree and gently nudged her shoulder, grinning at her before planting a gentle kiss on her cheek.
"If I'm gone more than three days, send somebody to look for me." He said quickly. "I can't guarantee how successful I will be but I'm going to try my best." He nodded.