August 19, 2010 at 6:24 am
#47121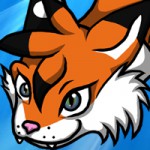 Kat Aclysm
Keymaster
Sephiroth snorted loudly. "Incapable of producing viable sperm? My, that's years away. Some males can continue doing that well into their 60s you know." He scowled. He was about to add more until he felt the medical department accessing his implants. He squinted and shut his eyes, putting a hand to his head.
"Feels like buzzing…"
Moments later, one of the medical staff appeared at the other side of the door, knocking on it.