May 16, 2010 at 5:38 am
#45050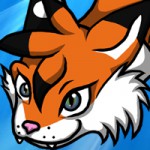 Kat Aclysm
Keymaster
Sephiroth: Phh, knick-knacks? Those small objects one keeps on their desk that don't do anything except take up valuable space? No, I wouldn't put them on my desk if you paid me. I wouldn't even put trophies or awards on my table. Something like that is just conceited.
Mia: *is busy giving Phoenix an excessive amount of study to learn with. She leans forward in the table, finishing up her own work, not seeming too bothered when Dimitri comes in* Close the door behind you and don't sit near the heater.
Phoenix: *reads through one of the giant legal books Mia has given him, looking like he has been tortured. When Dimitri comes in he grins, happy for the distraction* Where'd Edgeworth go?