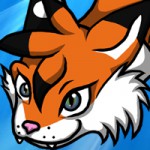 Kat Aclysm
Keymaster
Edgeworth: *points ahead to some very armored guards who take charge of the situation. He follows them over to the helicopter, and then steps back when the doors are opened.
*Inside is one very tall yet unhappy female, with a male in a pink sweatshirt clinging to her arm. Sitting beside them is a younger female wearing what looks like ancient clothing*
Phoenix: *steps out of the helicopter, looking quite haggard and tired* Edgeworth, you're here! *rushes over to him and roughly hugs him before stepping back* Where's the bathroom? I have to pee real bad!
Mia: *steps out of the helicopter after Phoenix, sighing* Don't mind him.