June 14, 2010 at 3:37 pm
#46083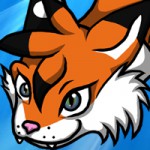 Kat Aclysm
Keymaster
Sephiroth: *hums quietly* It's inevitable. I do not dislike the idea, however.
Zulmire: Mebbe ask her? I dunno. *shrugs* Maybe she t'ink it bad or not good t' do again. I don't know what she be t'inkin. Right now tho', I bet she be thinkin' of having fun.
Arte: *pushes open the door of the hut and folds her arms* I thought I be hearin' chatter out here. You come in now. I gotta roast pig 'dat been flavoured with 'da garlic and onions for you to be eatin'. It nearly done.