May 23, 2010 at 7:18 am
#45330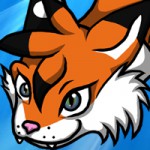 Kat Aclysm
Keymaster
Edgeworth: Do you really want to pick them up now? One of them is sleeping. The other is engaged in conversation here. It is good for his social skills.
Sephiroth: I don't care. *scowls* I am here to pick them up. *glances past Edgeworth and into the living room* One of them is there.
Phoenix: I don't know. I thought you might have found it funny.