February 2, 2010 at 1:19 am
#40953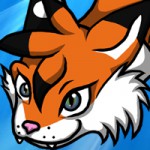 Kat Aclysm
Keymaster
Kalysto: It's embarrassing enough to work.. and pompous enough to carry the Sol'thenan household name. *nods his head* I like it. *holds onto Milena, whom is struggling, getting frustrated with her* What's wrong with you?
Milena: *makes aggressive dominant chirps at the younger male and puffs out her chest, trying to assert herself, and declare herself to the newcomer as #1*
Sephiroth: I really don't know… Doesn't part of you hate everything though? Just a thought.