January 31, 2010 at 8:11 am
#40881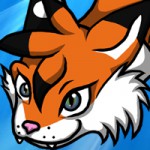 Kat Aclysm
Keymaster
Sephiroth: *stands there a few moments, then grunts* Well? Lead the way.
Kalysto: Right… *motions for them to follow. He walks out of the house and heads back for the medical facility. Once inside, he walks back into Desiree's room, waving to her* Your mother and father are coming.
Zulmire: *also leads Arte into the room not much time later* We be back, 'mon. *pokes her shoulder lightly* Still nothin', I see. Heh.
Arte: *moves over the other side of the bed and grasps Desiree's hand, grinning at her* You are luckeh, 'mon. You be happy. When over, I mean.