January 16, 2010 at 5:17 pm
#40529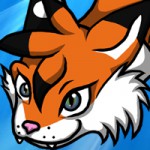 Kat Aclysm
Keymaster
Rhyderi: *shakes his head* This planet doesn't get anything about the scourge illness. Taking her there would be about as effective as… I don't even know what. *pauses* Take her to A'dal. Or V'eru. Or Xi'ri. All of them are Naaru, embodiment of the Light. They would know what to do.
Kalysto: No I think this place is worth a shot…. I don't really want to visit a Naaru…
Rhyderi: That is because they would turn you away! Your sins are too great, and your soul is too dark to be even standing in the prescence of a Naaru. Your dark magics weigh you down by your feet.