March 13, 2010 at 2:59 pm
#42383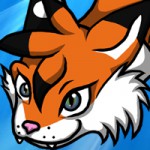 Kat Aclysm
Keymaster
*the wedding planner takes out a veil, handing it to Jenna* Wear this over your head. When you're ready we'll take you out to one of the side rooms, and then let the congregation in. *picks up her walkie-talkie speaker and begins to chatter to the other planner who is tending to Sephiroth* Your fiance is ready. Come with me. *opens a door at the side of the room, revealing a hallway which runs adjacent to the main part of the church* You will be waiting here until we're ready to begin the ceremony.
Zach: Should I go outside and look for your father?
Iris: *loudly sobs as she clings to Desiree's leg* Moommm-meeeeeeee…. momm-meee!!