December 11, 2009 at 6:21 am
#39143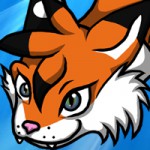 Kat Aclysm
Keymaster
Matthias: Oh, well… *makes a slight frustrated sound* I've been called all kinds of things because of my ears. You…. sure showed them. Good. *sits down again* Where are the rest of my kind? You will want to take them here for a rest and nourishment.
Milena: *walks back to the shed when she has released Bael* I will find out. Don't you worry.
Kalysto: Why? Are you going to stay or what?