December 8, 2009 at 7:06 pm
#39063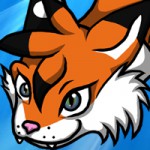 Kat Aclysm
Keymaster
Milena: *sighs* I'm sorry, dear. I don't see you as a harm, but I don't want you to get hurt, or anyone else…
---
*Meanwhile, on Halcyon*
Zulmire: *is currently scratching his head over a pile of dirt, which Kalysto has made next to him* Okey, okey 'mon. Relax. So you said you made eet, threw eet away, and now it took Desiree away?
Kalysto: *sighs* Just do something… you're more knowledgable about the different planes. All I know is the Astral Plane.
Zulmire: Yeh. *closes his eyes and reaches into one of the planes of existance, having a pretty good idea where Kalysto's stray unfinished Occulus Magica went. He pulls on it, managing to grab onto it with spiritual fingers, but it promptly slips* Oh hell noh. Now eet's stuck further.
*Desiree would feel slightly disorientated as the rifts of time pull her along. She doesn't move far though, and is knocked six years ahead into the future. About the only thing that changes is the layout of the furniture, and the carpet looks more worn. There is nobody in the house right now*