December 8, 2009 at 6:01 pm
#39053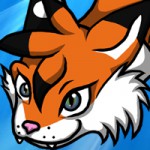 Kat Aclysm
Keymaster
Milena: *rather calmly* I didn't say I know anything. But we both know that is not the answer you want, is it? *sighs* I am not sure if I should reveal the information, my friend. I do not want the endangerment of life.
Kalysto: *grabs the toy and begins to play with it happily*
Rhyderi: *gives Desiree a strange look, then glances down at his bookbag* I don't have to do homework?