December 8, 2009 at 5:08 am
#39023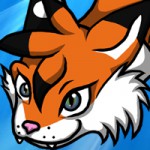 Kat Aclysm
Keymaster
Milena: You really should, if some sense is to be made of this. *waves to the food* Please, eat. I conjured it myself. *lightly chuckles* If you don't, Kalysto will. *reaches over to pick the boy up, setting him in her lap* It's not every day a naked Quel'doreian lands on my front doorstep and needs sanctuary.
Bael: *rumbles* Not a Quel'dorei… she has the taint of Fel-blood.
---
Kalysto: Don't look at me, I was asleep!