December 8, 2009 at 4:50 am
#39021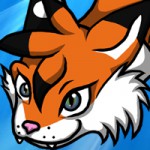 Kat Aclysm
Keymaster
Kalysto: *makes a loud upset noise, then tries to reach out for his mother*
*the lady nods her head* Yes, I am Lady Milena. *grins* I'm surprised you know my name, even though you've never been here before. So you know of Bael too, then? *calls out to the next room* Bael my love, come out here and meet the nice lady.
Bael: *there is a dull thud in the next room, and then the 7ft high demon phase shifts into the room, appearing beside Milena's seat, nearly knocking it over* What is it you require, my mistress? *kneels down before her. Desiree may notice the fact that his back burns brightly with a river of fire, which he never had when she had seen him in the present*
---
Kalysto: I don't know! I was asleep, and then you woke me up.. and now she's not here! What the fuck?