December 23, 2009 at 11:24 am
#39693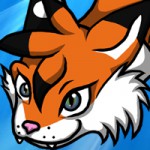 Kat Aclysm
Keymaster
Zulmire: I c'n make you chilled water. *flicks a hand, making gentle ice flakes in the air by freezing the condensation in the air with a sparse amount of elemental ice magic* Or tea. If you want that weird sugary stuff humans drink, we be outta 'dat. Heh.
Kalysto: *flails his limbs* Mmph….mmm-mmmmmm….
Arte: *lovingly pats Kalysto's hair, caressing the back of his head* "My little baby is growing up!" *sharply cuddles him, crushing his face further into her chest* "Mah dark little angel is all grown up an' goin' out on hees first hunt. I am so proud of yeh!" *grins at Desiree, sniffing her scent* "You be different." *lets go of Kalysto and pats her belly to emphasize* "So… expectin', huh. how far along are yeh?"
Kalysto: *spends a few moments gasping for air, then raises his brows* Expecting… what?