March 25, 2011 at 9:58 pm
#51305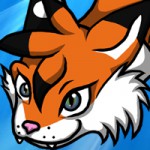 Kat Aclysm
Keymaster
Milena giggled as Desiree messed up her hair. She playfully attacked Desiree's leg, hugging onto it. When instructed to go to bed, she was rather obedient and practically ran there.
"What interesting things are there to tell?" Kalysto glanced upwards as she tried to think. She already told Orpheus about the Scourging attack on Silvermoon and she was more than sure that such a story wasn't good bed-time material. In fact now that she thought about it, most of the Prince Kael'thas story wasn't good for a bed-time story.
"What part do you want to hear about?" She asked finally.