March 25, 2011 at 6:01 am
#51301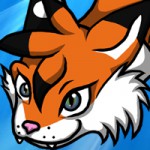 Kat Aclysm
Keymaster
Milena did about as a good of a job as she could drying herself off. Her hair was still sopping wet and there were still water-droplets on her legs, but the rest of her was sufficiently dried. She tossed one of the towels over herself and began to roll around in them, giggling.
"Yeah." Kalysto replied as she watched Orpheus run off. Once she had followed him to his bedroom, she crouched down once more to finish drying him off.
"So you want a story, huh? Which one?" She plucked some pyjamas and underwear out of the drawers, holding them out so she could assist the youngster in changing into them.