March 24, 2011 at 1:38 pm
#51291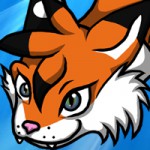 Kat Aclysm
Keymaster
Kalysto's ears slowly sank backwards on her head at the ear-piercing sound. Worse, with the door closed, it reverberated off the walls. After another few moments of the aural torment, she couldn't stand it any more and covered her ears with both hands.
"You're not getting out of this!" She suddenly snapped at him. "Get your clothes off and get in! Now!"
Milena made soft contented sounds before happily nodding her head. For the most-part she was alright with bath-time. The appeal of a bubble-bath made it even more OK for her. She was quick to follow after Desiree to the master bedroom of the house, not seeming to mind the screaming coming from her brother at all.