March 23, 2011 at 3:04 pm
#51275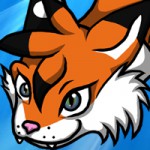 Kat Aclysm
Keymaster
Kalysto nodded and silently slipped into the kitchen area.
Rhyderi flattened his brows at Desiree, very unimpressed. "That is absolutely disgusting. Not to mention, degrading to the entire female gender, and our House name. You really should just keep your strange… fantasies to your personal quarters where they belong." He moved to sit, seeming to be having difficulty speaking about the subject.
Milena sat near Seferia and squeaked, seeming quite sad that a red dragon was to be considered idiotic. She was otherwise silent, happy for the fact she had taken her elf-guise for the time being. She was a red and purple dragon, and she didn't want Seferia poking fun at her.