March 23, 2011 at 4:42 am
#51261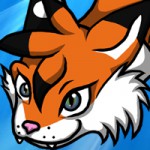 Kat Aclysm
Keymaster
Kalysto growled. "I'm not leaving here without… something…." She sat down at her chair in the back room. After setting the bottles down on the table, she began mixing and measuring, making a blend out of them.
"Stick around." She grabbed up a jar of dried herbs and tossed some into a mortar, crushing them down to a fine powder. After adding them to the blended mixture, she picked up the glass and drank it down, wincing after it was swallowed.
"Not entirely preferable… but it's better than nothing." Kalysto coughed in disgust.
–
Rhyderi banged a gauntlet against the bars, glaring at the occupants inside. "Keep your mouths shut. Though if you're going to talk, talk to me about this… Kalindra person."