March 22, 2011 at 6:11 pm
#51251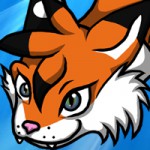 Kat Aclysm
Keymaster
"Yeah, yeah…" Kalysto sighed. She headed back into the street, blinking when the police cars arrived. "Do I have to be here for this…?" She groaned. When the police began to question her, she just sat, answering whatever they had to ask. Though, it was very clear that she wasn't enjoying herself.
*"Even if I had the herbs in my garden, they need to be heated, turned into a potion and concentrated to do anything useful…"*
–
*"Where is he anyway? I haven't seen him for a while."* Rhyderi frowned as he guarded the cell.